Hi, it's all about the adventure... ((*_*))
Apr 02, 2016 10:00 PM
xochimilco - The wonderful canals of xochimilco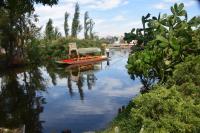 On the outskirts of the city on a clear day its just magical to be here. The still water and the reflection is just great and just hope my pictures come out well because it look amazing.


Apr 01, 2016 10:00 PM
Palenque - More pyramids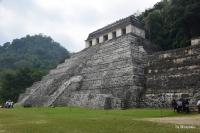 Ok after so many sites on this trip I was kind of dreading seeing another site. I meet a girl on the bus and she said she enjoy Palenque far more then Chichen Itza. So I put on a brave face and headed there. And you know it really was great. There was so much to see and very different from all the other sites. I'm so happy to have made it here, I'm on the home stretch.


Mar 31, 2016 10:00 PM
Caye Caulker - stepping into paradise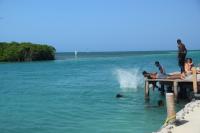 Caye Caulker is such a wonderful place to hang out. The weather is perfect, the beaches are perfect and the activities are fun. There is so much to do on this small stretch of land. Off the coast of Belize City just a short ferry ride away. I haven't seen such a blue sky in paradise for a very long time and this is the place where you can experience the perfect Caribbean life style. Belize is a strange mix in central American an anomaly with English as the first language and such a great accent.


Mar 30, 2016 10:00 PM
Palenque - Cascades Agua Azul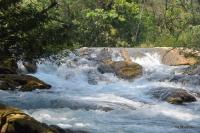 On what felt like the hottest day of the year, headed to the waterfall. the colours were amazing, and so hard to describe or at least get the right words to give a fuller picture.


Mar 29, 2016 10:00 PM
Medira - The dancers of Medira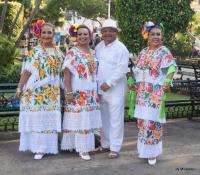 Spend the evening in Medira and thoroughly enjoy it. Met a group of dances in the main square dressed on local costume which made it special. The main square also had wifi so stayed there a long time catching up with friends. The church is meant to have the largest wooden crucifix in central American. they have an amazing organ which sounded awesome during the service.
I wish I could have stayed longer here as well as in Valladolid


Mar 28, 2016 10:00 PM
Chichen Itza - An early start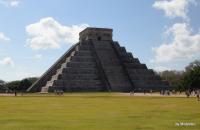 Chichen Itza is best explored early morning or late in the afternoon as the day gets so incredibly hot. By coming here I have now completed the New 7 Wonders of the world. Like with Teotihuacan there was so many people selling stuff so much stuff. they lined every pathway which was a little too much but everyone has to make a living.


Mar 27, 2016 10:00 PM
Cancun - The Azure is calling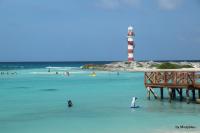 OMG the Caribbean sea is amazing the colours are just beautiful. I would love to come back and maybe stay in Playa de Carmen and then go to Tulum, i'm surprised at the distance between the know sites in this area. I just assume within an hour you could get between a and b but not so. Opted out of not visiting Tulum this time as I had no desire to go back on myself. Next time :)


Mar 26, 2016 11:00 PM
Belize - I'm finally able to understand people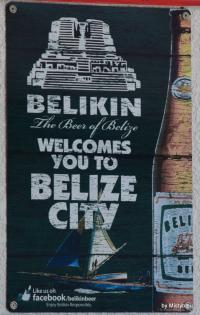 Just cross the border and a stones throw from Guatemala is the site of Xunantunich one of the most well known Mayan site in Belize. To visit the site you will need to cross the Mopan River, by a little ferry which you pull to get across. You can also go tubing here. Life is at such a slower pace it is really wonderful.


Mar 25, 2016 11:00 PM
Tikal - Didn't know it was so far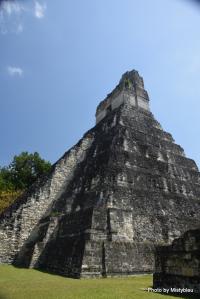 This is an amazing complex. Temple iv really can't be missed but the other are also interesting too. I claimed everything I was allowed to. The locals really like this area, the pack a cooler and food and head in to the jungle for a picnic. The day was incredible hot and even carrying a bag was difficult. As a lady I was glowing, but as a woman I was sweating with all the heat and climb these tall pyramids didn't make it any better. I did climb one and was told that it was a scene from Star Wars, but I'm not film buff.


Mar 24, 2016 11:00 PM
Copan - my run for the border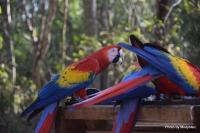 I got caught in a bush fire today. It was scary and exhilarating at the same time. Visiting the ruins I could have the flames eating through the dry vegetation and then the fire truck whizzing its way through the bush. Men yelling and being ordered to pull back it was really dramatic, well as much as it could be while keeping me safe. The locals suggested it was arson and that the person it did this was a criminal. I do hate when people are careless and this happens and even worst if it was deliberately done. It was so nice to hear the shouts of joy when they seems to have controlled the flames and everyone retreated.