Hi, it's all about the adventure... ((*_*))
Sep 27, 2016 10:00 PM
Firenze - 2 birds with one stone

Yet again we split up, so that we could make it to Florence on a shoestring.
Getting out of the port was a bit of a con. They had shuttles at a cost of 5 euros to the main town centre or 12 euros to the station. Bearing in mind how small Livornio was I believe that was daylight robbery.

We took the first shuttle to the train station and then a train in to Firenze. My idea was to go to the furthest place first. Definitely the old town has the wow factor. Especially the main church - Florence Cathedral - Cathedral of Saint Mary of the Flower.

I need to return to Florence to spend some more time as definitely a day isn't enough.

In the afternoon we headed to Pisa I was so amazed that you could see everything with out paying an entrance fee. Another icon clicked and ticked. Perfect


Sep 26, 2016 10:00 PM
Roma - 3 times in 3 years

I don't think it was ever my ideal to return to Rome so many times, but I must have tossed a penny in the Trevi Fountain. But this is the first time I'd seen it in full glory and it really has the wow factor.

I heard that they completed the renovation to the church behind the Spanish Steps as well, but unfortunately I was unable to get there.


Sep 25, 2016 10:00 PM
Capri - Sea legs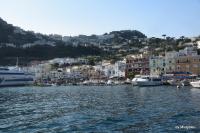 Arrived into Naples early and the ferry to Capri was located really close to where we docked.

The fare was around 19 euros to head across to the island and on the fast boat and takes around 45 minutes. I got the 8.05 ferry and was very timely for me. For me this was the worst journey every and was so sick that by the time I got there I had to sit down for an hour just to recover. I was just so thankful that I didn't eat any breakfast as it could have been so much more.

But Capri is really wonderful and I thoroughly enjoyed being here. The shopping great and so was the restaurants. It felt a lifetime away from Sicily.


Sep 25, 2016 10:00 PM
Pompeii - an alternativeday trip from Naples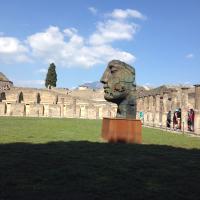 My alternative day would have been a trip to Pompeii and has always been a desire to get there and it really doesn't disappoint.

I went there a couple of years ago and was really amazing. This time around my group split again and some headed here.

It is so easy to get to from Naples, once getting to the train it is a direct train to the site. I mean maybe five minutes to the ticket office.

An afternoon in Sorrento was suggested but alas everyone wanted to return to Naples instead.


Sep 24, 2016 10:00 PM
Palermo, Sicily - Migrant Crisis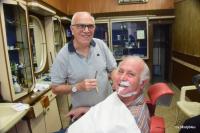 I had one of the surreal experiences in the Sicilian capital. As I was walking around I came across a church that from the outside was very plain but on entering it was amazing. However I didn't get a chance to explore it as an Italian lady tried to get me to leave and was trying to push me out of the door. Initially I thought I had entered without paying and that I needed to give her money. But then American lady came up to me and said it was because of my color of my skin. :(
But on the other side, I got an amazing should of a guy in a barber shop.


Sep 23, 2016 10:00 PM
Relaxing in style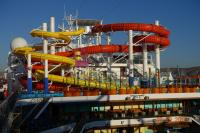 My first day at on board and its a sea day. I really wanted to try out the Carnival Vista as I have never been on a really large cruise ship. They boast of some really nice things like the sky ride, waterslides, IMAX, 4D thrill theatre. So I spent my day trying out them all out.


Sep 22, 2016 10:00 PM
Finally the time has come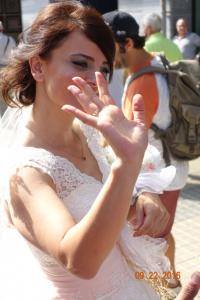 I booked this trip back in February after talking about it for a year after getting back from my last cruise.

I had to work half day, well that was the plan but I ended up working until after 3pm then I had to make a made dash for the airport.

The shopping is south terminal seems to have gotten better and I really enjoyed meandering through the shops.

I didn't have much choice so ended up travelling with Norwegian Air and it was really nice. I was quite surprised that they advertised free wifi on the flight. The plane felt brand new and had lots of space. Unfortunately the wifi didn't work but the flight was really cool.

I decided to take a picnic onboard and I can honestly say this was the best mean I have had on a flight. Lol


Sep 22, 2016 10:00 PM
Barcelona, Spain - La Ramblas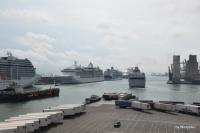 It should have been an really start. But I just wanted to relax and not do too much.

Over night I had a email from the cruise saying we should turn up an hour later as the liner would be arriving into port late. That is the first time that has happened to me and as we already had transfers arriving at 12pm we couldn't;t change it. So we got ready for that time.

I decided not to wait for the transfer and walked down to the port. I initially head for the La Ramblas and enjoyed some other minute sight seeing and shopping. From the top of the La Ramblas is a cruise ship shuttle for 3 euros.


Sep 21, 2016 10:00 PM
Barcelona, Spain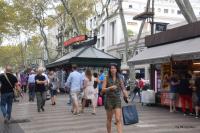 Got to the hotel really late last night and was really luck that I had transfers included. It was great seeing someone with my name on it so that took me straight to the hotel.

Today my group split into two: half decided to join the hop on and off bus tour and the others to cycle the city. The rent a bicycle is only around 12 euros a day which I thought was very reasonable. I should have really done a bit more research and chose one the the boris bike equivalent. But the thing which was cool was there were plenty of electric bikes and I enjoyed riding these. I know it was cheating but so much fun. When it kicked in I was just propelled forward. Really cool.

Barcelona was really warm. For late September I was so shocked. I havent explore the city in nearly 20 years - wow I can't even believe it's been that long.


Sep 20, 2016 10:00 PM
London Gatwick is calling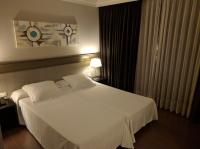 Sep 23, 2016 12:00 AM Finally the time has come

I booked this trip back in February after talking about it for a year after getting back from my last cruise.

I had to work half day, well that was the plan but I ended up working until after 3pm then I had to make a made dash for the airport.

The shopping is south terminal seems to have gotten better and I really enjoyed meandering through the shops.

I didn't have much choice so ended up travelling with Norwegian Air and it was really nice. I was quite surprised that they advertised free wifi on the flight. The plane felt brand new and had lots of space. Unfortunately the wifi didn't work but the flight was really cool.

I decided to take a picnic onboard and I can honestly say this was the best mean I have had on a flight. Lol