Hi, it's all about the adventure... ((*_*))
Nov 17, 2017 12:00 AM
Whistlestop tour
The day started really early with breakfast in a local bakery. I'm so excited to be in Berlin. I mean I've been to Germany a couple of times before but being in Berlin seems a little different. Not sure what it is but I'm linking being here.
The weather is so amazing, just didn't expect it to be this sunny. I headed for Reichstag building, the Germany parliament building, then the Brandenburg gate, Berlin Cathedral and then some shopping in Alexanderplatz.


Nov 17, 2017 12:00 AM
Berlin Bear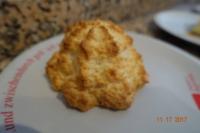 Now for a bit of history and heading to Checkpoint Charlie. I read to stories of people trying to get over the wall and it was really sad. The story of Peter Fechter's shotting was very upsetting and really had to leave the area. But glad I took some to see what it was like in Berlin after the war.

I headed to a local coffee shop to warm up, as the day was bitterly cold.

To continue the theme I headed to the Wall Museum in the East Side, so much healing and looking a way forward while remembering.

But had to end the day shopping. There was a great place to get factory prices although it turned out it was more expenses that I would pay in the uk for outlet items. But none the less had to buy something. It would have been rude not to.


Nov 16, 2017 12:00 AM
Late flight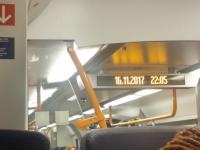 Today was a really quiet day but followed by a short flight to Berlin.

I decided to use a low cost carrier as I wanted an economical weekend, so I also brought a packed lunch to the airport. As soon as the fasten your seat belts sign was switched off I delved into my bag for freshly baked tear and share bread with buttermilk fried chicken. As the food trolley passed I heard the person behind say, I'd like the sandwich that the lady in front is having. I couldn't stop laughing. Kudos for my cooking. Lol


Sep 01, 2017 12:00 AM
Next year day dreaming.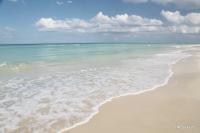 It feels like the holiday season is over, although I have over three months left for the year.

But as I don't have anything else planned for the rest of the year my thoughts rest on 2018. I don't think I achieved any of my travel picks so I think thes will be added to next year. I would like to head back to the Caribbean still more islands to explore but then the world is my oyster.

Some of the places which intrigue me are: Burma, Chile, Australia, New Zealand, Fiji, Iran, Gibraltar, Slovenia. We will see....


Aug 30, 2017 12:00 AM
Bye, bye France until we meet again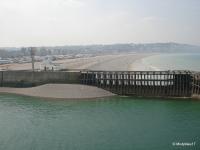 It really is a cool thing to do to just hop on the ferry and be back home. Don't get me wrong I love the Euro-star as its only a couple of hours capital to capital, but being on a ferry is really nice.
My journey from Dieppe to Newhaven only took approx 4 hours and the sailing was wonderful. We left Deippe around 12.30 and bought some lunch on board and sat and had a feast. After all that cycling its a much to replace the energy.

The day was very warm so it was nice to be up on deck enjoying the rays. Once I got enough sun I headed inside for a game of scrabble. Just got to love tablets. Lol

And before I know it we were docking in Newhaven. Honestly it was perfect timing doing this crossing.


Aug 29, 2017 12:00 AM
The River Seine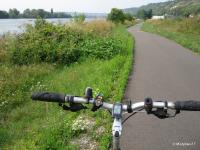 France at this time of year is amazing and for me especially Normandy. It's a time to get out on the bike and just enjoy a bit of nature. Spending the day on the bike is quite freeing so i chose to cycle along the Seine and it was truly wonderful. They had a great cycle path which seemed to be a disused railway line. These tend to be the best paths as there isn't usually a gradient so it's a little less taxing, although I saw many people with power assisted bikes now.


Aug 27, 2017 12:00 AM
The long road home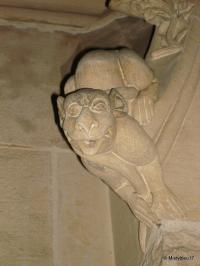 I love lazy Sundays; when you wake up and all you need is some coffee, a full English and a newspaper.

One can only but dream. Today showered in the tiniest bathroom and had to go to the canteen for breakfast. Motel serves a purpose as it keeps the cost down, but there aren't any thrills, except wifi. I couldn't live with out that. I opted out and just had some bread and jam that I got at Carrefour and then hit the road.

The aim was to reach Dieppe late afternoon with enough time to relax and get some dinner.


Aug 26, 2017 12:00 AM
River Seine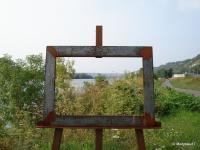 I wish the sun was shining but today was very hazy. To be fair it was perfect cycling weather.

I was unsure whether to go left or right from rive gauche or rive droite. Decided in rive droite and head towards Paris, not that I was going to cycle that far but it just looked more picturesque.

I find an iron easel at the side of the cycle path and setting the shot I could see the steeple of Rouen Cathedral. This must have been Claude Monet's view. It felt special seeing the world as he did, or at least imagining this is what he saw.


Aug 25, 2017 12:00 AM
Climb every mountain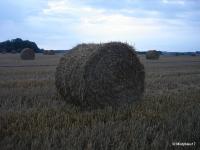 More or less slept upright and feel so exhausted getting back on the bike. My navigator made the wrong turn and climbed up the hill as we left the port. I swear I wasn't ready for that, ended up pushing my bike half way up the hill and vomited at the side of the road.

Once recovered in the darkness I continued along the route and then headed back down into the heart of Dieppe. I was not amused, but from there it got better and watched the sun rise in a middle of a field while having breakfast. To my right was cornfields and to my left hay bales waiting to be gathered.

The sign for a 7% gradient presented itself and I know we were on the outskirts of Rouen. I clocked 46 kph before I decided to presss my breaks and approach this town at a sensible speed. It was so exhilarating but I knew I would have to climb this come Sunday.


Aug 25, 2017 12:00 AM
Light Show at Rouen Cathedral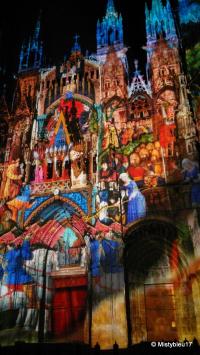 Well, we cycled all morning and arrived into Rouen around midday. Bearing in mind we started at 5am it took us a long time, but I only wanted a leisurely cycle whereby enjoying the countryside, taking pictures and enjoying to patisseries along the way.

We checked into a budget motel which have enough space to accommodate the bikes in the room and after a good nap headed back into town.

The light show started around 10pm and it was well worth waiting around. It told the story of the vikings in France and Joan of Arc and the projection on to the front of the cathedral was great. They had at least two displays with most people being their for the first. I stayed a little longer allowing most people to leave and changed my position. I was directly infront of the cathedral and felt the experience was better. I didn't stay for the entire performance, but would recommend that position to anyone who visited. A lovely experience for the family.