Hi, it's all about the adventure... ((*_*))
Nov 30, 2016 11:00 PM
Homeward bound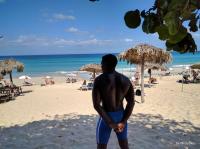 A nice time in good company. But happy to head home. Shame yesterday I didn't make the effort to go to Trinidad. But just didn't have the desire to do any more travelling. Two weeks and so many miles travelled. So many things seen and experienced. If I every make it back to Havana I will head to Trinidad. But after going to Antigua earlier this year, I can wait a while.


Nov 29, 2016 11:00 PM
Soaking up the sun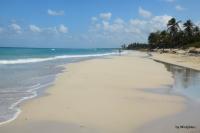 Last day in Cuba, and almost time to head back to reality. Today for a fourth day in a row I headed for the beach. I mean it would be rude not to see what it was like.
Opposite the Hotel Ingleterra was the bus stop to take me to the local beach. It took us through the tunnel on to the other side of Havana and on to Santa Maria. The area seemed strange as I never saw anyone walking the streets or in the driveway really no one else apart from us tourists on a bus to the beach.


Nov 28, 2016 11:00 PM
Cuba, making the best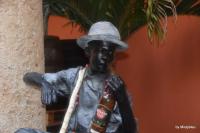 My cruise was heading on to Belize and in some ways I would have liked to go, but I couldn't bear it on this ship. I was thankful that it was over.
Back to Havana to a country in mourning. Fidel had died on the 25th November and they had announced 9 days of mourning so no bars, clubs etc were open or allowed to service alcohol. Not sure if I had a premonition but it was shocking to hear that he died. The people I spoke with were neither happy not sad and really just wanted a chance to have a better life


Nov 27, 2016 11:00 PM
Mexico - twice in year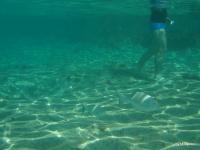 I made a joke when I went to Cancun back in April that one of these days I would end up in Cozumel, I would never imagined that by the year end I would be here. And I really like the place. I liked having internet and being about to chat with people, I love the people and the shopping and appreciated going snorkeling something I haven't done in a while. I just had to walk from my restaurant seat and into the water and there was an abundance of fishes to view. I must go back to Cozumel.


Nov 26, 2016 11:00 PM
Cayman - what to do on a Caribbean island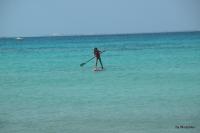 All I know to do on a small island it to head to the beach and I obliged even though I don't like beaches to much. But at least there are different things to do like swim with stingrays or on my part I tried paddle boarding. It was fun but kept on falling off but it was so great. And something different.


Nov 25, 2016 11:00 PM
Jamaican - second time around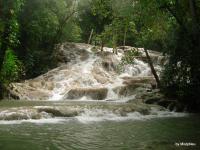 On a rainy day, I ended up with Montego Bay. I mean there was serious rain and I was heading to Dunn's river. I only hope the river doesn't come down. Or that climb would be very dangerous.
I'd been to Jamaica over twenty years ago and stayed in a small village called Runaway Bay. When I passed back through so much had changed. So many large hotels now occupy the beach front. On the other side of the road this seemed much of the same; I even found the little post office I visited to send my post cards home.


Nov 24, 2016 11:00 PM
The open sea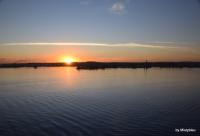 Nothing to do. I'm not usually bored when I travel, but oh my, what a boring day.
I complained about having to sleep in a room that someone has smoked in for 21 days straight. It really isn't fair when some is so inconsiderate. I swear I worry about the health and safety of cruise liners when the company allow their passengers to smoke in cabins. I mean there is a reason they shouldn't allow this. So upset with them :)


Nov 23, 2016 11:00 PM
Cuba - Che, Havana Club, Cohibas and Salsa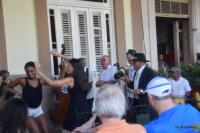 A great experience being in Havana, even though I missed going to Trinidad being the old city so many things to experience. I had to visit the Havana Club and get some of that rum. This is the cheapest souvenirs I've purchased in years. A bottle was CUC$7.90


Nov 22, 2016 11:00 PM
To go to Tinidad or not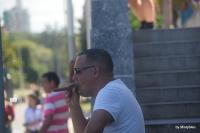 I have always wanted to go to Trinidad, but found my self in a predicament I wanted to rent a car for the day, but apparently this wasn't possible they only allow 5 days at a time. To rent a taxi it would have cost $150 each way or I could take the bus, but it is hard to use a bus for a day trip. I found a tour for $129 but for more than one person that was too expensive so I decided not to go. I very much regret that decision because now I have to return to Cuba as its a brilliant city to visit.


Nov 21, 2016 11:00 PM
Cuba - First day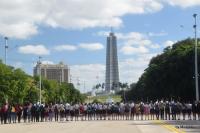 I'm so excited, I just cant hide it. Cuba had ben on my buck list for so many years it so cool to tick it off now. I was really pleased with the B&B we stayed in. Slightly more expensive than the other ones on Homestay, but whilst basic it was really nice and the family who ran it was so friendly. My Spanish isn't that good so had some challenging moments, but all in all it was a great experience. Spent the day in new Havana seeing the new sights. It was in revolution square where I though I saw the flag flying at half mast.