Hi, it's all about the adventure... ((*_*))
Apr 12, 2012 12:00 AM
Final countdown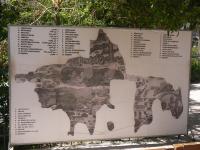 On my last day I could decide whether to go crazy on sightseeing or just take it easy.

On the cards was the place where John the Baptist baptised Christ and then hit the dead sea. It cost JD16 to enter in to the compound and they also has pools. It is a good day out, but yet again pretty expensive. Petra and the Dead Sea are Jordan's two most popular tourist attractions and they really charge you for it.


Apr 11, 2012 12:00 AM
Christain Jordan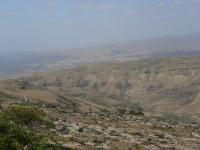 I found it quite exhilarating exploring the christian side of Jordan. And today I headed to Mount Nebo which is the mount from which Moses saw the promise land and where he died and was buried.

How cool is it to bring the bible to life and see some of the views.


Apr 10, 2012 12:00 AM
Amazing Jordan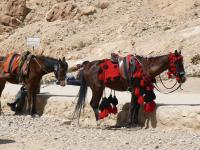 I would suggest spending two days in Petra, and it only cost an additonal JD5. The first day exploring all the main site along the route through the canyon and then the second day going of the beaten track, where it is a little more quieter and you don't have the hassle of avoiding the camels, donkeys and horses. If thats the one thing that was really annoying about Petra was the hassle factor - if you wasn't on one of these animals then it was their sole mission to get you on one. And they just kept on pestering you.


Apr 09, 2012 12:00 AM
Aqaba - the coastal town which borders Israel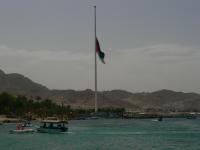 Im on the coast today. So far there is a small beac in the town of Aqaba. But it isn't really great for swimming. Mostly locals. The closest beach is around 12 km south towards the Saudi border.


Apr 08, 2012 12:00 AM
Happy Easter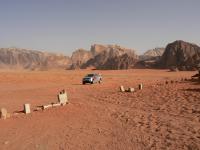 Happy Easter to all fellow globies.

I have just emerged from the jordanian desert - wadi rum and I must admit it was incredible. The scenery is just so stunning.

The best way to enjoy the are is to camp over night. To be fair it is quite back accommodation but the atmosphere is incredible. After a day of sightseeing we ended up around the camp fire drinking hot, sweet mint tea telling stories,is tending to some music and occasionally dancing. Just after dinner. Our local hosts were very friendly and really made the evening.

A night in a basic tent costs between 10 and 20JD which is almost equivalent to pounds sterling. But if you book a desert tour it would cost you 45jd. But this takes you in a 4x4. This is just incredible. To be fair my favourite thing was just watching the sunset and then the moon rise right in front of me. It was absolutely magical.


Apr 07, 2012 12:00 AM
Rose red city of petra
After arriving on the 630 bus from Amman I was so excited to visit Petra. But instead of going straight away I ended up dropping my luggage to the hotel, then having lunch before going back was a smart thing to do as by the time I headed ther most of the tour buses were on their way back. And it seemed a little quieter. Also the heat of the days had also passed.

One of the biggest shocks was the entrance fee, which turned out to be £50. To me that seems like the most expensive place I have ever visited. Especailly when it is compared the a local who only pay 1jd. I understand that he locals may earn less but omg we are their cashcows and that is so unfortunate.


Apr 06, 2012 12:00 AM
The Romam Empire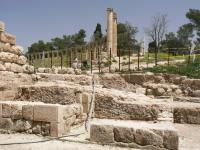 Back in the day, the roman empire stretched all the way into Jordan and there are some lovely ruins dotted around that is worth exploring.

Jerash is a great place to explore that are so many wonderful features to see. And it is quite cheap to enter. I think it cost JD7 per person. Depending on what time you turn up that have a gladiator performance sheduled (11am) where they have chariots racing and the roman army on display. It really is quite fun for the kids.


Apr 05, 2012 12:00 AM
Flying High...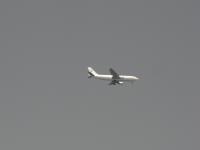 I really thought I would have got into Amman really early, but it didn't turn out that way.

Only four hours from London Jordan is relatively close and something that can be done over a long weekend. It is also only 2 hour time difference so you don't actually feel that too much.

Our route took us over Israel and it was really funny as we had to sit in our seats and werent allowed to move about the cabin while the plane flew over israel. It was so bizarre but I suppose it was a security thing. But can you imagine for over an hour we werent even allowed to go to the toilet.

Once landing the drive in to the centre of the city took around 45 minutes.


Feb 10, 2012 11:00 PM
Segway - trying something different

On one of the coldest days for this winter, I headed out of London from Waterloo Station to Bracknell. The journey took around an hour and once you leave London from the train it has wonderful views that really just builds the excitment of being in the countryside.

I used a company call goape which organised segway and treetop zip wire events in the Swinley Forest. The Segway is a self-balancing electric two wheel and it is kind of cool using it of road, in the beauty of the countryside. I've seen these vehicles many times, mostly on a city tour. But it really good fun and so worth the hour and kind of the money.

I have the say the that the routes (3) were very limited, and I think they missed an opportunity of going deeper into the forest.


Jan 11, 2012 11:00 PM
Travel plans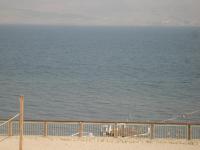 After a last year, I will be so happy to start travelling again. My feet are really scratching and I can't wait to put some plans into motions.

Not sure if I will be jinxing myself but here are some of my thoughts. Malta, Jordan, Bermuda and Russia. Not too exciting but just what I need.