Hi, it's all about the adventure... ((*_*))




May 18, 2010 10:00 PM

Suffering.

I am desperate to go on a holiday, but can't seem to be able to commit to a place or date. I think it is time for a cruise but not sure which one to do. I am hopping to explore the Baltic, so I'm going to surf the net to find the best bargain.


Apr 07, 2010 10:00 PM
Six o'clock already and I was just in a middle of a dream...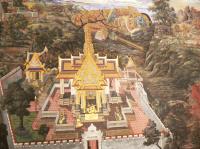 Well it really does seem like a bit of a dream - or more of a whirlwind. Back in the UK I'm a little bit ill. I had such a bumpy landing into Dubai that I wished that I was staying over and not getting back on a plane in an hour's time. I was totally sick. Within an hour I was back on the plane heading to London. And I got worried when the pilot said that an hour in to the flight we would have some turbulence and it was really awful. I ended up in the bathroom and now here I'm still queasy. Well at least I have a couple of days to catch myself.


Apr 06, 2010 10:00 PM
Heads or Tails? Do I go to Dubai...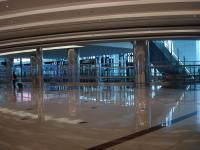 It all came down to heads I stay or tails I go home. I've never made a decision based on a flip of a coin before, but this is what it came down to.

I'm in Singapore Changi Airport at the emirates desk and can't make a decision of whether I want to extend my holiday. Usually I would be so up for it but after already seeing 4 countries it was really time to come home.

I really enjoyed being the the airport, appareently there is swimming pool here, free interenet points all over the place. A lovely cactus garden. It was really great spending a few hours here.


Apr 05, 2010 10:00 PM
More retail therapy in Singapura....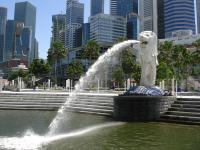 Ok I'm determined to get something. I must buy something.... Heading to little India and another electronics mall. Still no joy, all I eventually bought is some paper for my photo printer which was about £10 cheaper.

Afternoon, it is now time to see some of the famous buildings in Singapore, before heading down the coast for dinner.


Apr 04, 2010 10:00 PM
On the road again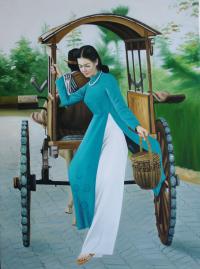 I am toying with the idea of doing a layover in Dubai. It will cost just £70 to adjust my ticket but I'm not sure what to do. I think I'm ready to go back home now, so I will make the final decision in Singapore.

Today an early start. Left the hotel around 5.45am to get the bus to the airport. The local bus cost just 3,000 reils (around 10p) for the 8km journey. Decided to walk to the bus terminal to wait for the 6am bus that didn't turn up. I was trying to ask in the office where is the bus, what time is the next one, what number bus should it be and where should I wait and whilst I was provide the answer to most of my questions, when I asked whether I should wait here, she said 'same same'. I'm not sure what that meant, as the bus stopped up the road and when I finally saw it, it was pulling away. And me, like a made woman ran out into the road, to stop bus. Luckily the bus driver had pity on me and slowed down long enough for me to throw my suitcase on board and jump on to the moving vehicle. You know what - I must start traveling premium class - I'm getting to old for this.


Apr 04, 2010 10:00 PM
It's time for shopping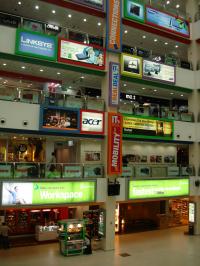 Now for a little retail therapy. I'm heading down to Orchard Road. I am so amazed that there are sooooo many malls; wow - every premium brand you can think of, is located here. Even hotels there is the marriot etc. But I'm also thinking of getting an Ipod so I wanted to head for the electronic mall. I found the experience a little like KL; obviously my bargaining skill aren't sufficiently developed even after Saigon), but I couldn't get them down in price to make it worth my while. Oh well not a big loss.


Apr 03, 2010 10:00 PM
Cu Chi Tunnels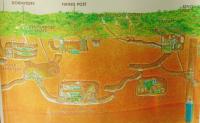 What to do? Today I decided not to take the tourist tour (even though it was very good value for money - ie $4 half day tour) but to take the local bus (No 13). On good side, I will be able to control my day and won't have to go to a firing range, on the negative side I don't speak any vietnamese which makes navigating around difficult. I have only learnt Chào anh (hello) in the last five days - which isn't good. The cost is just pence.

The Cu Chi area saw a lot of fighting during the Vietnam conflict with the US and it was these tunnels which assisted the Vietnamese win the war. The forces were meant to have stayed underground for up to ten years.


Apr 02, 2010 10:00 PM
Chinatown - Sai Gon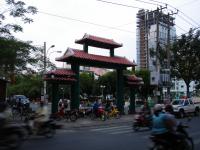 It seems every city has one, so today I will be heading there to see one of the temples in Saigon.


Apr 01, 2010 10:00 PM
Doing the delta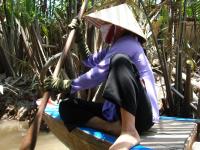 I meet up with this Geman traveller and he recommend that that instead of doing an overnight in the delta just do a day trip and after rejigging my travel plans to accomodate an overnight I was in a dilemma. In the end I listened to what he said and just did a day trip for $7. And it was a fabulous. Talk about value for money.


Mar 31, 2010 10:00 PM
The dawning of a new day
First completed day in Saigon, was meant to head for the dealt but have chosen to to hang around town and do a little sight seeing and just chill. Tomorow is another day.

I think I going to immerse myself in a little bit of culture and visit a few museums but that is it.

It was really amazing walking around the town last night - the sights and sounds were really amazing. I love the crazy moped riders and the crossing systems - it was like seeing a perfectly choregraphed dance production. with bikes weaving their way through oncoming traffic. It was truly magical to see.

I have ended up staying in the backpack area but found a really nice 2* hotel (which is a first) but there is a really great feel about this area with a lot of tourists around. A couple of the guys that I meet on the plane were also staying here, in fact in the hotel next door. In the enening my road converts in to restaurants, with alfresco dining. The evenings are so warm, no strike that hot! that you have to be either in an airconditioned building or on the streets.

The only worrying thing is the air quality. Most people wear masks and I beginning to cough so I wish I had one myself to use, as you can almost taste the polluiton in the air. But they promised me that in the delta every will be fine. But you know what, I just won't hold my breath on that happening....