Hi, it's all about the adventure... ((*_*))
Mar 14, 2020 12:00 AM
Thankful to be back home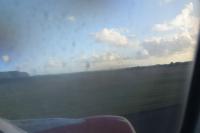 This situation globally is getting worse. I was in Tobago and it felt safe, but then as I got back to the UK there is now talk of going into lockdown. Corona is taking over the world. Even in Trinidad and Tobago, so it makes me think it could have been rife on the island and I didn't know. My only saving grace was that I didn't interact with anyone bar family. Then I went onto Miami, I thought that the rest was minimum, but now things are changing their also.

As a traveller this is the first time I feel like I shouldn't be travelling and I lived through SARS, I was in Hong Kong when it broke out even staying in the same hotel where patient zero stayed the week before. But how long can we go on like this it feels like the beginning of a disaster movie.


Mar 10, 2020 12:00 AM
Flying home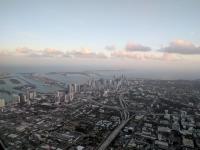 So arrived into Miami only to find out that my meeting was cancelled, It's such a long way to got for that to happen. So instead of flying onto San Francisco I cancelled my flights and changed it to a flight home.

Miami was nice but rainy and windy, it said it was 23 degrees but I was wearing tights so it didn't feel that warm.

Today was so busy, I got up early and had a conference call with the UK and then had to get ready for my meeting. Before heading out I had some lunch, which turned out to be the pizza I've had in the US ever. Well buying a slice in New York is always fun but there was something about this gooey cheese that made it take so good. After that I headed to my meeting and then headed straight to the airport. I didn't have any time to see any sights or experience anything. Although I did see this amazing car which was connected to the internet and facilitated payments, wow that was innovation.

Going through security took so long, I have to say travelling via Miami isn't my favourite and the departure lounge was very basic. I did go into a lounge which was nice, but I really didn't have much time before my flight was to leave because I spent so much time in the security queue.

I was flying business with Norwegian, which was very pleasant. I was on the Dreamliner and you really notice those big windows and I love being able to control the dimmer. Another one of my favourite aircrafts. London here I come.


Mar 09, 2020 12:00 AM
Miami's Blue Lagoone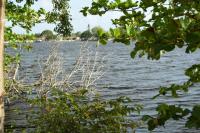 My day started so early as I had to get the first flight from Tobago into Trinidad. The flight is only 25 minutes so they don't even switch of the fasten the seat belt sign.

It turned out that my flight was delayed but luckily my bags where checked straight through to Miami. I didnt have much time so couldn't shop in Piarco airport, I wish I had as by the time I got to the departure lounge everyone was still waiting for the flight to be called.

I was traveling with Caribbean Airways and I don't think I've flown with them in at least 6 years, but being on board it felt like time has stood still. For me there was nothing new, nothing to marvel at, with no new aircrafts etc. I couldn't fault the service though so that was a real positive.

By lunchtime I was in Miami, and headed to the hotel. As I was staying near the airport my hotel had a free shuttle service. I've found this to be the case in MIA with quite a few hotels. I think that is a bonus and for this hotel they offered the shuttle to anywhere in a three mile radius which was even better, although there isn't really anything in the Blue Lagoon area, anyway from what I could tell.

After working for a couple of hours, I headed to a recommended Cuban place for dinner and the food was good. The portions was really large. I was then able to do a little shopping in Burlington Coat Factory and got a few cheap deals for the summer.

Now off to bed.


Mar 03, 2020 12:00 AM
An away day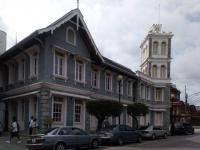 I started my day incredible early around 4am when I started work. I had to wake up my sister as she was heading to Trinidad for the day and had to catch the ferry around 6.30am.


Mar 02, 2020 12:00 AM
This is what it should be like...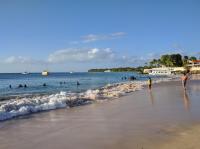 I started my day incredible early around 4am when I started work. I had to wake up my sister as she was heading to Trinidad for the day and had to catch the ferry around 6.30am.


Dec 10, 2019 12:00 AM
The lighthouse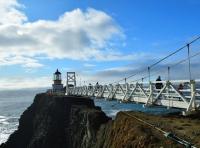 I arrived into San Francisco yesterday and was looking forward to spending the weekend. It was little cold but really not too bad.

I was surfing what watching tv after dinner last night and noticed an invite to the Bonita Lighthouse and thought I'd join in.

I decided to find a church first and decided to head to the one near the Mark Hopkins, the hotel I stayed in on my last visit to the city. The church was so full I was amazed and thought wow this is church must be wonderful. But slowly as the service continued more and more people left. I reckon everyone was doing the same as me. By the time communion happened it looked like it was just the regulars there. The minister was preaching about Jim Jones and his impact on the San Francisco community. I had forgotten that the events were around this time of year. It's was so interesting.

I then caught the number 37 bus to the lighthouse. It took about 30 minutes and it felt great to head out of the city and into Marin County. The walk down to the lighthouse is short but it is cool and the sights are amazing. I could easily spend half a day here. Hiking down to the beach front would have been great. Although I didn't do it.

But is ended missing my bus and as tradition in San Francisco they weather changes so quickly the sea fog started to roll in and it got cold. A lady who was walking was kind enough to drop me down to the bridge.

It was so pretty with the fog rolling in, half the city was covered I so hope I get another chance to visit again.

But it was an amazing day. I then headed back to the city, but I had to walk a kilometre down the road to get a bus it was a little scary but all things worked out well. I stopped in a nice Chinese restaurant for some dinner before going back to the hotel.


Dec 10, 2019 12:00 AM
View from Coit Tower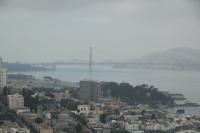 Before my meeting I headed up Coit Tower, the only problem was that the day was incredibly dull with no sunshine and the clouds moving.

It was s short walk from my hotel, but the hill was so steep, omg it was so hard walking up but I'm glad i did it and not just take a bus.


Nov 25, 2019 12:00 AM
Funchal Maderia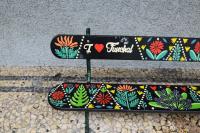 This was the first stop on my cruise and it really a nice place to visit. It is very hill and attempted to rent a electric bike because really that is the only way.


Nov 17, 2019 12:00 AM
Cheap vacations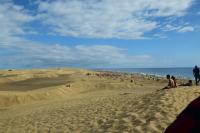 I found a really cool cruise with Pulmantur and decided to head to the canaries islands. Even though it's Spain I hadn't been there before and so we booked an easyJet flight Tenerife where we picked up the cruise ship. The ship was old, but it still felt nice, not as nice as my previous cruise but it was still nice. We stopped in Lanzarote, La Palma, Gran Canaria and Maderia. My favourite was lanzorate and finding the sand dunes.


Oct 07, 2019 12:00 AM
Shuga in Lagos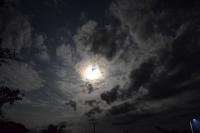 My pre trip to Nigeria was very costly, it cost over £200 for visa and £100 for malaria tablets. If I include the flight this was a very expensive trip. But I went as part of a medical mission to assist the community and support then in opening a health centre. The country felt large, we drove 3 hours outside of Lagos and set ourselves up in a little village called Ekiti. I hope I get to do this again.